About
We SILK VILLA are manufacturing & supplying of cotton sarees based in India. Cotton Sarees are the most elegant dresses, symbolic of the style of an Indian Tradition. We have a set benchmark for quality that is hard for anybody to achieve in the market. The company has also stepped on the path of glorious success by providing the superlative range of pure cotton traditional sarees.
The Company Creator & Founder by the Vipulsinh Desai a textile technocrat started name SILK VILLA. The Profound Knowledge and Leadership of our CEO Shri.Dhamendrasinh Vashi has enabled for assist to acquire immense success and achieve a substantial growth in textile business and spread textile business like banyan tree.

"As our main motto is to serve quality products,
we conduct various stringent quality tests under the strict supervision of the quality control executives"
We have a team of experienced persons which expertly chooses the designs & material specifications of our products. Our team also includes designers who design the Sarees as per the customers' specifications and the latest trends & strive to be up-to-date with market fashion trends.
Why Choose Us ?
Our company follows strict quality control measures and tests all the procured products on the basis of well defined parameters.
Our company has a capacious warehouse to store bulk orders and a wide network to enable delivery of products on time. Our products and services are priced reasonably
We comprise a team of best inspectors, analysts and coordinators who have in-depth knowledge of the market trends and the clients requirements.
Profile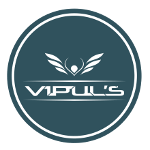 With the foresight of our Directors, Mr. Vipul Desai and Mr. Vicky Roy, we have established ourselves as one of the leading players in the field of manufacturing, supplying and exporting sarees in Indian as well as Foreign markets.
Spread across 10,000 square meters of area, we set a mission to take the world of fabrics market to a new apex by taking advantages of increasingly liberalized economy and regulatory norms. Our state-of-the-art textile mill churns out around 1.5 million meter fabrics per month. We also have an in-house composite unit for weaving, embroidery, dyeing, printing and processing. Adapting latest technologies in textile designs and processes, we emerged as one of the leading producers of wide range of world-class fabrics.
Quality Assurance
We are recognized as one of the most reliable enterprises in terms of impeccable range of products and timely delivery of the products. The frequent feedbacks given by the customers have facilitated us in bringing innovative products and making it as per the demands prevailing to the market. As our main motto is to serve quality products, we conduct various stringent quality tests under the strict supervision of the quality control executives. We ensure that we adhere to stringent quality control measures. We continuously strive to maintain international standards of quality control measures. With experienced employees, custom designs, cost effective method's, we stand as 'King' in cotton saree manufacturing.

Following a regular preventive maintenance schedule.
Rigorous Testing and feedback enabling continuous improvement.
Endeavour to identify and satisfy the needs of its customers with the help of a motivated and committed work force.
Deliver better value to its customers by continuously innovating through R and D efforts and by investing in appropriate technology.
Protect the environment by adopting eco-friendly manufacturing processes.
Silkvilla
contact
Silkvilla
B:2342-2343,Surat Textile Market,
Ring Road,Surat.
A-1009 ASHIRWAD TEXTILE MARKET,
OPP-LANDMARK MARKET MAGOB SAROLI ROAD,Surat.
Prakash Dubey : +91 93745 20009
E-mail: contact@silkvillasurat.com